This represents those horizontal wells identified in the 10/06/2013 thru 10/12/2013 period with new approved horizontal drilling permits in Texas. These permits are not exclusive to unconventional resource formations but to all formations. Only new horizontal drilling permits are shown and exclude amended drilling permits. The following static map shows the location of each of the new horizontal drilling permits.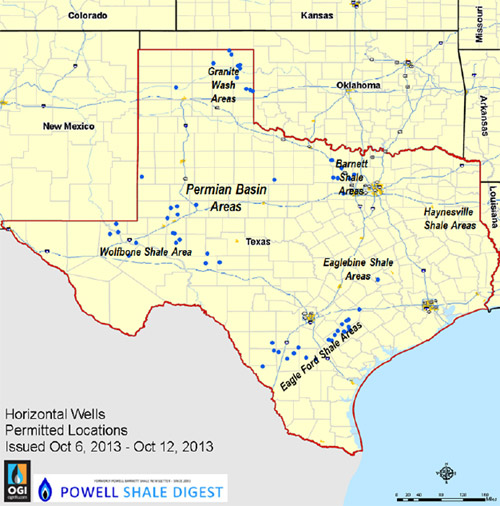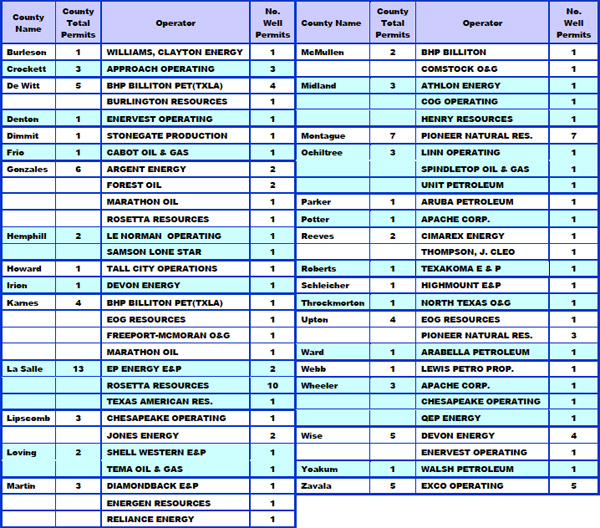 If you desire to save the BELOW to your computer, just click on
TX RRC New Horizontal Well Drilling Permits Oct 6 to Oct 12 2013
and the list will appear, as following, in Adobe Acrobat, of each new permit and by clicking on the blue lease, it will take you directly to the RRC complete set of documents on file for that newly approved Drilling Permit within the dates shown.
(Courtesy of Powell Shale Digest)