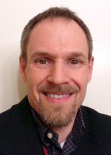 From the Desk of Will Brackett, Managing Editor Powell Shale Digest

Over the past few years, it seems there has been a rapid growth in the number of so-called "studies" that concern one aspect of shale exploration and production or a related activity. As you well know, rarely it seems do these supposedly scientific studies come without an agenda, regularly being carried out by researchers or funded by parties that are either strongly for or against shale development, oil and gas, or fossil fuels in general. Therefore, not surprisingly many of these studies seem aimed more at generating headlines that advance the views and cause of a particular side rather than contribute anything of scientific value.

In the December 2013 issue of Newsline, the monthly publication of the Texas Alliance of Energy Producers, Charles Stenholm, a former Congressman from Texas (17th U.S. House District), who presently serves as a Government Relations Advisor for the Alliance, laments this proliferation of what has come to be sometimes called "junk science"

in his Oil Patch on the Hill column. Stenholm's point is worth repeating, and so I am offering it here. Stenholm writes:
"A growing problem in our country is the use (or I should say misuse) of science. Research projects are being carried out, papers are being published, and even books and movies are being written and produced, which are not based on sound science, yet espouse certain beliefs that too often influence, even drive, legislative goals. Worse yet, such beliefs have manifested into executive fiat, in spite of the fact that the original research was neither peer reviewed, nor subjected to a cost benefit analysis. In short, personal philosophy is trumping use of legitimate, sound science."

Stenholm goes on to lament this misuse of science to attack the oil and gas industry with the goal of influencing regulatory decisions.
"However, allegations regarding the effects of hydraulic fracturing on water quality must be substantiated by scientific, peer reviewed research. The same can, and should, be said about water disposal wells and their possible effects on earthquakes. Fair and rational regulation must be based on science."

Stenholm urges the oil and gas industry and its supporters to abide by the highest scientific standards and questions why the news media and policy makers don't seem to be holding environmental activists to the same lofty standards.